Actuates the driver by the AC servo motor to match the high performance pump, the fine accurate control servo motor returns to the rotation, decided how much the pump does spit the output, took speed of the control different movement, is the brand-new thought projects the Injection molding.
Because the AC servo motor actuates, regards molding speed of need the process, of servo motor rotation the actuation necessity, therefore displays the effect in the saving energy, has the enormous difference with the standard molding machine with the electric quantity, especially, uses to the cooling time long situation, has the massive saving electricity effect.
Also, servo motor high reply effect, has formability which stands out, and fine molding quality, for was at variance with in the past the molding machine, nowadays most unprecedented machine model.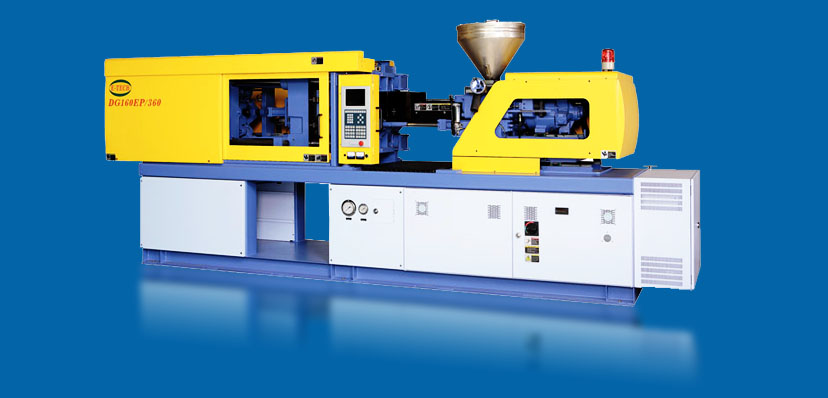 HYDRAULIC TYPE INJECTION MOLDING MACHINE ONCE AGAIN SPLENDID AND INNOVATION MACHINE
1. Has the extremely outstanding stability to the low speed scope to control.
2. Long time high pressures to get good performance of holding pressure.
3. 30ms high reply injection.
4. The power consumption nearly same with fully electric machine.
5. Injection speed and pressure are close loop control, highly injection stable.
6. Clamping system adopt oil-less bushing and greasing auto. Pumping system.