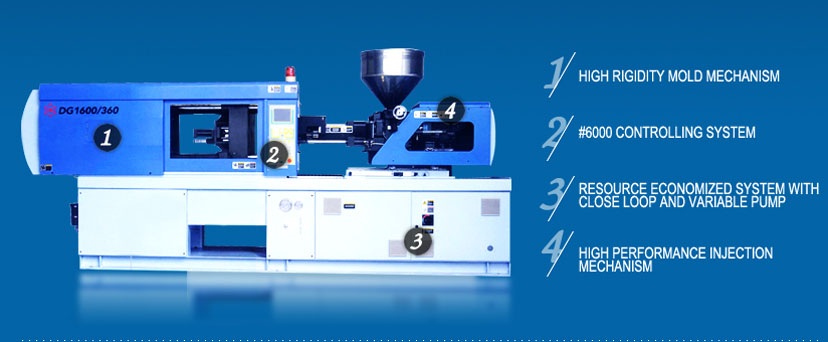 After testing,4-tie bar balance, the tie-bar will get longer life and difficult to be broken.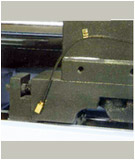 Toggle part with "oiless bushing" to maintains precision and longer life. This system only need regular lubrication with few lubrication grease, it will create clean environment and saves its cost.
Auto-lubricative device controlled by computer, easy and convenient.
Many distributive valves provides lubrication to each spot properly. Main valve with monitor, controlled by software, supervises the functions and offer unusual alarms.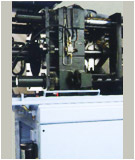 Flat and double-wheel sliding(only DG90~DG1600) which support movable platen, even heavier, still maintain parallel precision.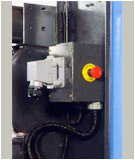 CE robot-arm interface, easy for connection with robot-arm.
Anti-operation slide with emergency stop device, for operator's security protection.(optional)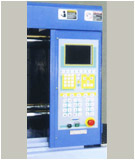 Color LCD screen
Equipment of four languages, Chinese, English , Spanish, Italian and other languages able to select.
Inner memory for molding data.(outer memory is optional)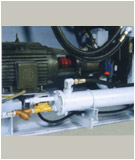 Compared to quantitative pump, 40~50% resource economized.
Back pressure controlled by independent proportional valve, to achieve the precision.
Feedback close loop system increases stability of injection pressure and speed.
Oil-temperature settlement device, maintained within ±1∘, without molding problems and increasing cooler's life.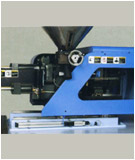 Injection and carriage move forward or backward by using linear sliding track, high-density and low-friction, to lower injection resistance.
Injection and carriage movement position controlled by using high precision linear transducer.
Multiple injection units available for selection.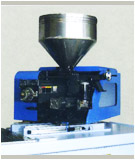 Carriage, easy to whirl out, makes barrel & screw interchange easily.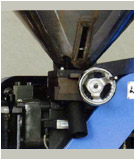 Easy to use hand wheel to move in or out the hopper (except DG250).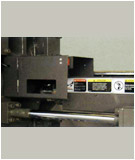 Carriage adopt "double cylinder" structure for moving, to make sure the nozzle and mold contact properly.
It will also avoid all the problem of "single cylinder" structure.
Purge cover prevents the danger of volatile material spread.