BMC is material mixed by unsaturated polyester, filling agent, coloring agent, releasing agent, catalytic agent and glass fiber.
Not only with excellent heat- resistant, mechanic character, electric insulation, stable contractibility, suitable for any electric products of no-fuse-breaker, but also with high intensity, exact size, outstanding appearance, suitable for OA products as copy machines or printers, audio spare parts and car light-housing, etc.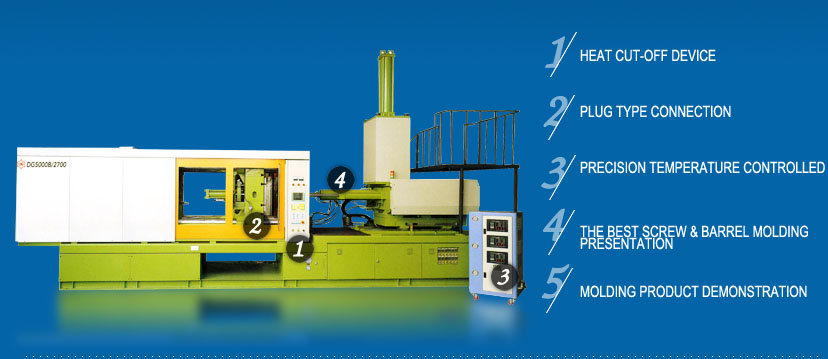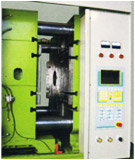 Heat cut-off device which prevents heat transmitted to platen from mold.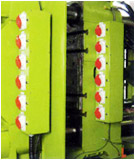 Mold Heating connector: 8 sets of plug type connector
(4 sets for each male & female mold)
standardized plug, safe and convenient.

PID temperature controlled, precision controlling temperature of barrel, stable molding injection, molding quality increased.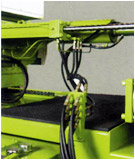 Splendid technical design of screw & barrel, molding efficiency developed, quality of products improved.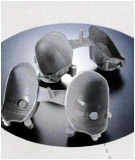 Products with fine appearance, convenient for second step treatment.